Only the BEST nothing less!
Our fleet is built to last and built for a blast. Unlike other rental companies, we set our clients up with state-of-the-art technology and upgrades that allow you to have the best UTV experience possible.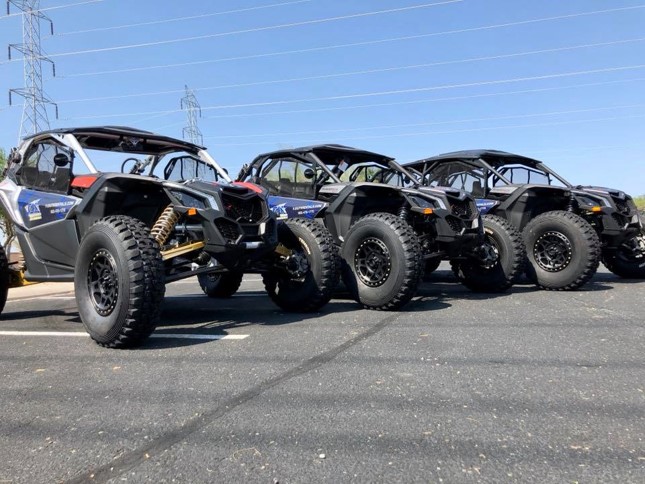 Can Am X3 Turbo XRS Specs
172 Horsepower
0-60 mph in 4.4 seconds
72" Track – widest in the industry for increased stability and improved handling
22 inches of suspension travel
15 inches of ground clearance
Smart-Lok Front Differential
PJ's Performance Upgrades
Radio Communication – greatly enhance your UTV experience with the ability to talk to each other at any speed, talk to another UTV with the push of a button, all while listening to your music off your phone! Unavailable anywhere else in the Valley.
Full doors and window nets for increased safety.
Front Windshield.
32 inch Tensor tires and Method Racing Wheels for enhanced performance and reliability.
Side door storage bags for your convenience.
Top Quality Rental UTVs
Ready to feel what 0-60 in 4.4 seconds feels like? Take a moment to check out our awesome UTV rentals.
Reserve a UTV
Hurry and reserve a Can-Am X3 Turbo online today. Take it out with your friends and ride straight to the trails from our shop.