Rent a top-of-the-line Can-Am X3 Turbo today!
Whether you are an adrenalin seeker, powersport enthusiasts or want to explore the Arizona Desert with ease, look no further.
PJ's UTV Rentals is an arrive and drive Side by Side rental service located in Phoenix, AZ.  No hidden fees, all vehicles are street legal, just show up and drive to dozens of trails directly from our shop without having to hassle with a trailer.
Gift Cards available!!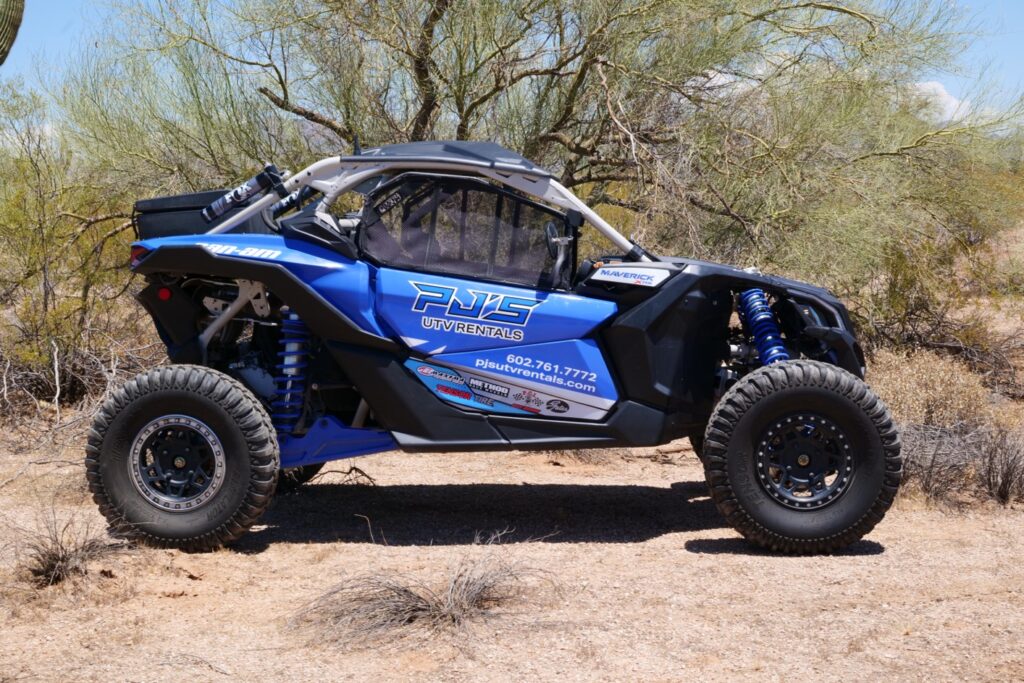 2 seater pricing
4 HOURS

 

 

$449 + Tax

8 HOURS $599  + Tax

24 HOUR :  $699 + Tax

MULTI DAY - Call for pricing
(Please be advised that a $2,000 hold will be placed on your credit card when you pick up your rental.  Click here for more details.)
4 seater pricing
4 HOURS  $499+ Tax

8 HOURS  $649  + Tax

24 HOUR :  $749 + Tax

MULTI DAY - Call for pricing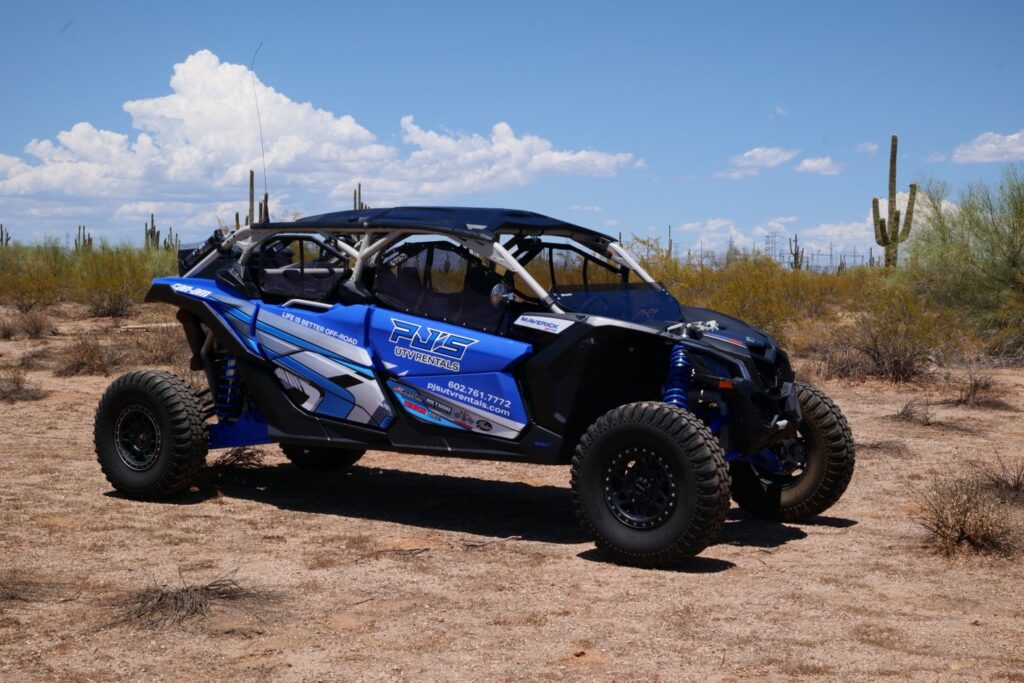 Trailers & More Details
If you want to bring your vehicle up north or start your adventure further away, we provide trailer rentals for $35/day.
Helmets with radio communication and goggles are included in your rental and all of our UTVs have side door storage bags for your convenience.**
Radios included!
** Radio communication is a game changer to the UTV experience and is the sole reason we installed a $1,200 radio system in every UTV in our fleet! Each of our helmets is equipped with speakers and voice activated microphones which block out the engine noise and allows you to talk to each other while you are driving at any speed. If you are in a group, our radios allow you to talk to your friends in another car at the push of a button! The final bonus – plug in your phone and listen to your favorite music in the background while taking in the sights! Radio communication is unavailable anywhere else in the Valley and is included with your rental.
Interested in a guided tour
Let one of our professional tour guides take you on an Arizona or Baja excursion. Don't worry, we handle all of the details so you just have to worry about hanging on to the steering wheel.
Call us at (602)-761-7772